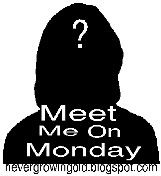 1. Do you eat Shushi?
NO!! I do not like to even look at it, but the grandkids love it.
2. What kind of bathsoap do you use?
I use Dove. They just came out with a limited offer of soap for winter use. It also smells so good and who doesn't like to smell good.
3. How often do you talk to your Mom?
Sadly I lost my mom when I was two.
4. What TV shows do you watch on a regular basis?
Fox news, anything on Foodnetwork, love that chanel.
5. Did you start your Christmas shopping yet?
I have a few things, mainly I shop right here at home as I love to sew the gifts. The fun part is making something differents for my family each year.