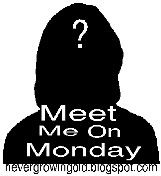 It has been awhile since I have had time to link up, so here goes.
1. what is your favorite kind of fudge?
Plain rich, fudge that is made from a fifty year old cookbook, the fudge is called Old Fashion fudge and it is yummy. When not in the mood to make fudge, making a trip to a little store called "The Alps" just outside the town of Levenworth is the next best thing.
2. Is there snow outside your window?
Not right now, we had piles of it but now only a few little piles are left and they are melting YA!!
3. Whats your favorite meal of the day?
That would be dinner. I even like to light candles and make the meal special, so we can unwind from the day and talk to each other.
4. Do you text on your cell phone? No, I am old fashion and like to talk to people infact I like to talk a lot so not to many people pick up when I call.
5. Waffle or Pancakes? That would be pancakes at my favorite resturant Sunday morning.